We invite you to explore our website for news, information, calendar of events, links to our member businesses, community efforts, and much much more!
Starke County Economic Development
is our
November Business of the Month!
Congratulations to our November business of the month.   Starke County Economic Development Foundation is one of the leading forces behind growth in Starke County.   Executive Director Charlie Weaver along with Ron Gifford and Lisa Dan work tirelessly to bring new business to the area and help the current industries grow.   We commend them for all they do and look forward to continuing to work with them!
Congratulations to  Fingerhut Bakery on being voted the 2017 Business of the Year!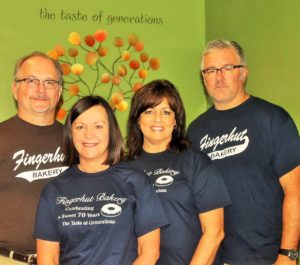 We extend our thanks to our wonderful sponsors. 
Our Gold Sponsors:
Our Silver Sponsor: