We invite you to explore our website for news, information, calendar of events, links to our member businesses, community efforts, and much much more!
Congratulations to  Fingerhut Bakery on being voted the 2017 Business of the Year!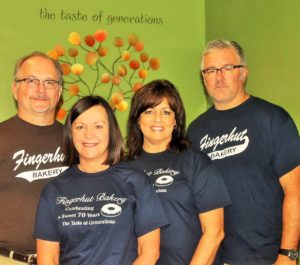 WKVI Broacasting is January's Business of the Month!
The Chamber would like to recognize WKVI Broadcasting for their great work in Starke County.  WKVI is under the leadership of Lenny Dessauer as General Manager.  They have upgraded their equipment, and renovated their offices to conduct their broadcasting business more professionally.
WKVI has a great influence in Starke County by providing us with daily news and with their online presence.  If you're outside their covered area or too busy to listen for the news at just the right time, getting the daily news is possible through their website www.wkvi.com.  WKVI gives us a local broadcast with local interest stories and they provide a great public service with their community calendar.  WKVI's calendar is open to all community organizations to publicize their event(s).  If you have an event you'd like to be placed on their calendar, send them the information by calling or sending the information to cc@wkvi.com.
WKVI also serves us when Inclement weather is approaching and keeps us informed on event & school closings.  It's not unusual for staff to spend the night in their offices when the weather is poor and they need to report the road conditions for the next day.
Thank you, WKVI, for your support of Starke County through your objective reporting of local news on a daily basis and for notifying our citizens of events.
We extend our thanks to our wonderful sponsors. 
Our Gold Sponsors:
Our Bronze Sponsor:

Chamber Supporter: