We invite you to explore our website for news, information, calendar of events, links to our member businesses, community efforts, and much much more!
OTES is our
February
Business of the Month!
Congratulations to our February Business of the Month!   OTES (Outstanding Tradeshow Exhibit Services) came to Starke County just over a year ago and has jumped right in to the community.  They have donated time and products, volunteered to help with events, taken part in networking opportunities, and hired local talent.  These qualities are particularly special because they are qualities a company that plans to stay and grow in Starke County exhibits.   Thank you and again congratulations!
Congratulations to 1st Choice Insurance on being voted the 2018 Business of the Year!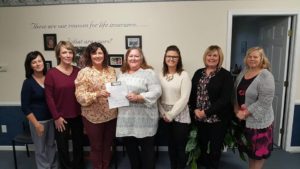 We extend our thanks to our wonderful sponsors. 
Our Gold Sponsors:
Our Silver Sponsor:

Our Bronze Sponsors: