We invite you to explore our website for news, information, calendar of events, links to our member businesses, community efforts, and much much more!
Starke County Youth Club
is the
April Business of the Month!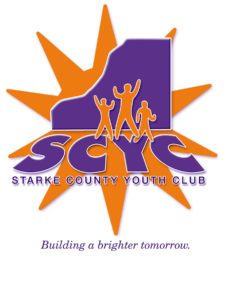 SCYC, launched in 2001, is a nonprofit organization designed to support children and families. The only youth development program of its kind in the county, the program serves hundreds of students an
nually at six convenient, safe, and accessible school-based locations across Starke County.  A high quality array of after-school, summer and recreational programs encourage individual growth, support working families, and build community. Projects range from academic support, to life skills, to enrichment and fun.
The "Building Heroes" RadioThon is scheduled for May 5th.  Young people deserve the resources to succeed in school and in life. Your donation makes it possible for kids to find their superpowers – whether that's kindness, math skills, or resiliency.
You don't have to attend the RadioThon in person. In fact, your pledge to help kids can be made  at thescyc.org at any time. Or, you can call WKVI, 99.3 FM on Friday, May 5th from 10 AM – 4 PM (772-6241).
Talk to your family, friends, and workplace contacts to support the afterschool program you know and love. Let everyone know YOUR superpower is helping kids.  You can also contact Irene Szakonyi at (574)772-1600 x 1851 or email her at irenes@thescyc.org.
Congratulations to  Fingerhut Bakery on being voted the 2017 Business of the Year!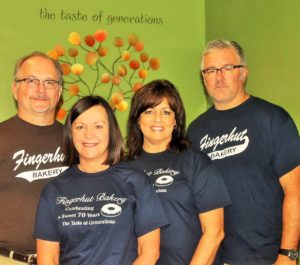 We extend our thanks to our wonderful sponsors. 
Our Gold Sponsors:
Our Silver Sponsor: