We invite you to explore our website for news, information, calendar of events, links to our member businesses, community efforts, and much much more!
Granny's Market
is the June 2017
Business of the Month!
The Chamber has chosen Granny's Market as the June 2017 Business of the Month!    Granny's Market is located at the corner of Range Road and Toto Road.    This fantastic little shop is filled with flowers, vegetable plants, fruit trees, Amish made goodies, meats, cheeses, gifts and more!  Owner of Granny's Market, Melody Mullins,  and her employees have gone out of their way to help make our downtown area beautiful by donating both flowers and time.    Find them on Facebook at  https://www.facebook.com/Grannys-market-287602411251967/ or stop by the shop and offer your kudos.
Congratulations and a big Thank You to Granny's Market!
Congratulations to  Fingerhut Bakery on being voted the 2017 Business of the Year!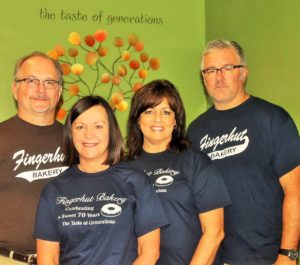 We extend our thanks to our wonderful sponsors. 
Our Gold Sponsors:
Our Silver Sponsor: