We invite you to explore our website for news, information, calendar of events, links to our member businesses, community efforts, and much much more!
Route 10 Bar and Grill is our
January
Business of the Month!
Congratulations to our January Business of the Month!   Route 10 is a family owned business that does much to contribute to our community.   They sponsor teams and events, and even open up first thing in the morning to help us include the west side of our county in the AM Starke County events.   Thank you and again congratulations!
Congratulations to 1st Choice Insurance on being voted the 2018 Business of the Year!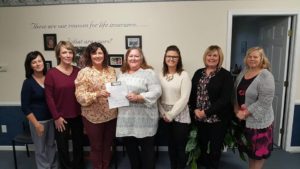 We extend our thanks to our wonderful sponsors. 
Our Gold Sponsors:
Our Silver Sponsor: