We invite you to explore our website for news, information, calendar of events, links to our member businesses, community efforts, and much much more!
Congratulations to  Fingerhut Bakery on being voted the 2017 Business of the Year!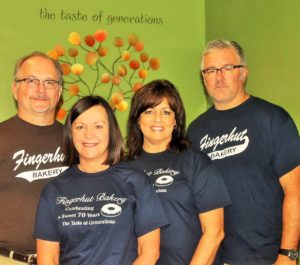 Dragon Industry is the March
Business of the Month!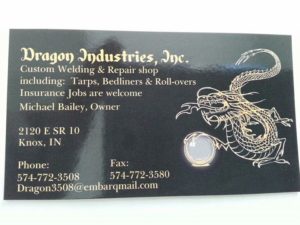 Dragon Industries is the Business of the Month for March
Dragon Industries, Inc. is a family owned small business that repairs all types of trailers. We are a custom welding and repair shop that specializes in tarps, bed-liners, wrecked and rolled over aluminum and steel trailers. A local business that works with other local businesses and farmers, as well as businesses across the United States. Thanks to Kruz, Inc., our products and services are also in other countries like Iceland and Canada. We are easy to find on the North side of State Road 10 about 2 miles West of US 35.
Located at 2120 E State Road 10, Knox, IN 46534. (574) 772-3508 They can also be reached via email at dragon3508@embarqmail.com . Their Facebook page is:
https://www.facebook.com/Dragon-Industries-Inc-14632758872…/
Their Business Hours are from 7am – 3:30pm Central time.
One of their customers nominating them stated, "Mike at Dragon Industries went over and above when repairing my trailer and working with the insurance company. When the equipment was returned to me it pulled as if it were new. Great Workmanship!"
We extend our thanks to our wonderful sponsors. 
Our Gold Sponsors:
Our Silver Sponsor: