We invite you to explore our website for news, information, calendar of events, links to our member businesses, community efforts, and much much more!
Outstanding Tradeshow Exhibit Services
is the May 2017
Business of the Month!
The Starke County Chamber has chosen Outstanding Tradeshow Exhibit Services (often abbreviated to OTES) for the May 2017 Business of the Month!   OTES is a full service designer and manufacturer of tradeshow exhibits, located on Hwy 10 in North Judson.  Nan Wellman, owner of OTES, says she very much looks forward to being an active member of the local community.   She has helped several of the local businesses and festivals by supplying banners, and hopes to continue helping the community as her business grows.   So far OTES has employed 5 local residents and Nan has plans to continue to hire locally as the business expands.  Part of that plan to grow includes additional services, including potentially adding T-Shirt printing.  A native of Fort Wayne Nan says she's just happy to be back in Indiana, and we are happy to have her!
Check out some of their work at www.otesinc.com 
Congratulations to  Fingerhut Bakery on being voted the 2017 Business of the Year!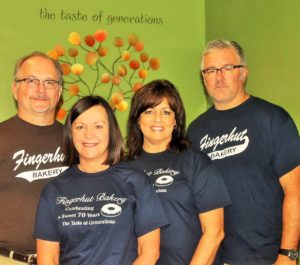 We extend our thanks to our wonderful sponsors. 
Our Gold Sponsors:
Our Silver Sponsor: