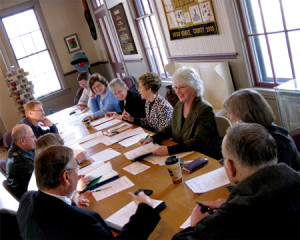 .
Jerry Gurrado, President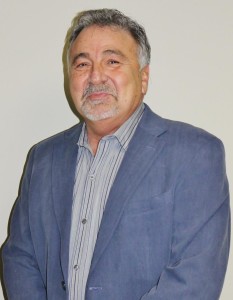 SCILL Center, Inc.
Phone: 574-772-8001
Board Member Since: 2012
Jerry Gurrado has served as Programming Director since July of 2011. He has returned  to his Starke County roots after several years as a teacher and coach in both Indiana and Ohio as well as an adjunct faculty member for Ivy Tech Community College and most recently as a real estate salesman in Whitley County. He also served as Community Health Improvement Coordinator for Whitley Hospital and as a District Manager for Sprint Yellow Pages.  He graduated from Knox High School and although he has been away from Starke County for several years, he has maintained close contact with many friends and family members, thus keeping a pulse on the community. Gurrado earned his BS degree from Ball State University and an MS degree from Indiana Unitversity.
Since returning to Starke County, Gurrado has become very active in several organizations including serving on the Board of Directors of the Starke County Community Foundation (also Vice President), and the Northern Indiana Community Foundation.  He also serves as a member of the Indiana Health Starke Advisory Committee.
Sandy Rudd, Vice President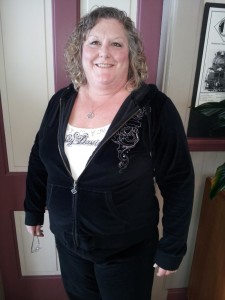 Kerstings Cycle Center
Phone: 219-863-3192
Email:  sandy@kerstingscycle.com
Board Member Since: 2013
Sandy Kersting-Rudd is the General Manager of Kersting's Cycle Center.  She is a lifelong resident of North Judson and a graduate of International Business College in Fort Wayne, Indiana.  Following graduation from IBC Sandy began her business career with Weninger Insurance Agency in Knox. After working with Weninger's for over 10 years, Sandy made the move to the family business where she has worked her way up the ladder for the past 22 years.
Sandy enjoys being involved with community, charities, and family.  She serves as Treasurer of Post #92 American Legion Auxiliary, has served on the board of Starke United for 2 terms, and remains active in the Kankakee Valley Harley Owners Group.
Sandy is married to Jansen Rudd and has 3 daughters and 2 beautiful grandchildren, Kerslynn and Kash Collins all who live in the North Judson area.
Donna Henry, Secretary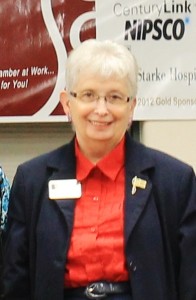 North Judson Wayne Township Library
Email: donnahnry@yahoo.com
Donna is a lifelong resident of North Judson and Starke County. She has been a member of the Chamber of Commerce since 1975.  She has held the office of President, Vice President, Secretary, Treasurer, as well participated on several committees, and she currently serves as Chamber Board Secretary.    Donna held the role as the North Judson Clerk Treasurer, and previously had been in the banking industry since 1972. Donna is proud of the accomplishments of our Starke County Chamber of Commerce and, she looks forward to continued participation.   Donna and her husband, Keith, will celebrate 42 years of marriage in August and they have three grown children and four grandchildren.   Donna is also active in the North Judson Mint Festival and St. Peter Lutheran Church.
Billie Achison, Treasurer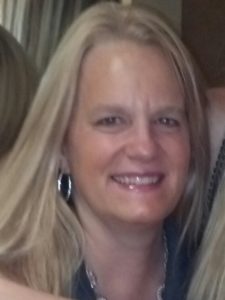 Business Owner: BA Accounting
Phone Number: 219-608-7505
Email:  billieatchison@outlook.com
Member since:  2016
Billie is the president of BA Accounting.  She works with small businesses, self employed business owners as well as individuals.  Billie specializes in Quickbooks, accounting, payroll and tax.  She is a graduate of Purdue University with a bachelor in accounting.  She's married with three children and four grandchildren.

Jessica Craig
Executive Director Starke County Chamber of Commerce
Phone (574) 772-5548
Member Since 2015
Jessica became our Executive Director in May, 2017.    She is very active in the community, serving on several boards and taking part in many groups including being one of the founding members of the Starke County Young Professionals Group.  She has a marketing background and a love for the area that will absolutely be utilized daily.
John Darnell
O'Reilly's Auto Parts
Phone: 574-207-4271
Email: naceljohn@gmail.com
Board Member since: 2015
Jim Hernandez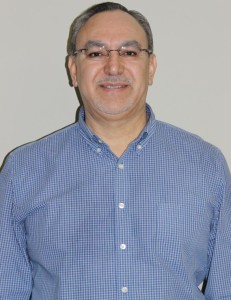 Board Member since: 2011
Jim runs Professional Employment Partners in Starke County and works directly with many businesses to help them find employees that will fit their organization.
He brings a good deal of business experience to the board. Jim also a volunteer with the Starke County CASA program working with children.
Sarah Lawrence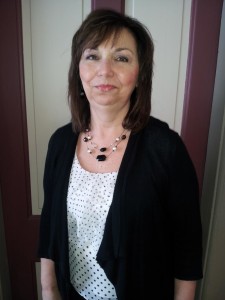 Ancilla College
Phone:
Email:
Board Member Since: 2013
Sarah Lawrence was the Assistant Director of Admissions at Ancilla College in Donaldson, Indiana where she has been employed since 2004.   A lifelong resident of Knox and Starke County, she is a graduate of Knox High School and received a BS degree in Liberal Studies from Purdue University.   She has served on a Gold Star Counseling Committee for a local high school as well as serving on a school improvement committee for a high school outside the county.  She also participated in the Leadership Starke County program classes.  She has now retired and working at home.
Joan Ludwig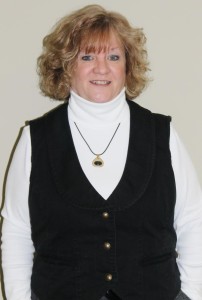 Phone: 574-935-1172
Email: joan.ludwig@centurylink.com
Board member since: 2011
Joan is an Administrative Assistant for CenturyLink.   Joan is a past President of the Chamber and serves on the Board for Starke County Economic Development Foundation.
Amanda Steeb
Kankakee Valley REMC
Phone: 219-733-2511
Email:  asteeb@kvremc.com
Board Member Since: 2015
Amanda is the Marketing person for the Kankakee Valley REMC in Valparaiso.  KV REMC serves all of Starke County's rural area's electric.  Amanda is also on the KV REMC's philanthropic Operation Round Up program that provides grants to organizations.  She is also a graduate of the first Leadership Starke County program.
Irene Szakonyi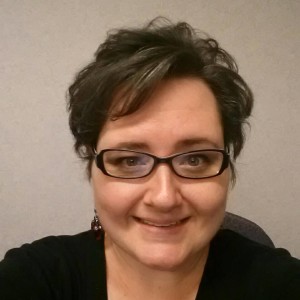 Starke County Youth Club
Phone: 574-772-1600 x 1851
Email:  irenes@thescyc.org
Board Member Since: 2015
Irene is the Executive Director of the Starke County Youth Club.  She has worked for SCYC for 15 years. With an extensive background in youth development programs, she serves on several boards to support community growth: Moving Starke County Forward, Earthworks, and Drug and Tobacco Free Starke County. Irene lives in Grovertown with her husband Scott,  and is the proud parent of two grown daughters.
Our Gold Sponsors:
Our Silver Sponsor: